Our time in beautiful, remote, magical Nepal
Saturday, 17 March 2018 | Admin
Vivid green terraces like broad, grassy steps line the hills, with the mighty Himalayas always in the background. Every tiny village is decked with colourful prayer flags. Winding roads rise up dizzying mountainsides. The stunning foothills of the Himalayas, Everest herself, and the most delightful people you can imagine... that's Nepal.
We've returned home after a journey full of adventures, the trip of a lifetime, and to be honest, life will never be the same... in a good way! Much of our beautiful hippie clothing is made in Nepal. It was a real treat to actually see the factories and tiny businesses and meet the people who work so hard to create the clothes people like you love so much. Here's a post about our experiences in Nepal.
The Nepalese - Incredibly cheerful and welcoming people
Nepal is tough. It's beautiful, of course. But the landscapes are dramatic, harsh beyond belief, many settlements are incredibly remote, the lives people lead are often challenging and difficult, and money is often short. But all the same we had a completely amazing time there, in an absolutely stunning country, with the friendliest people despite the hardship they face on daily basis. It's such a different world from the wealthy West we're used to, with all the home comforts we take for granted.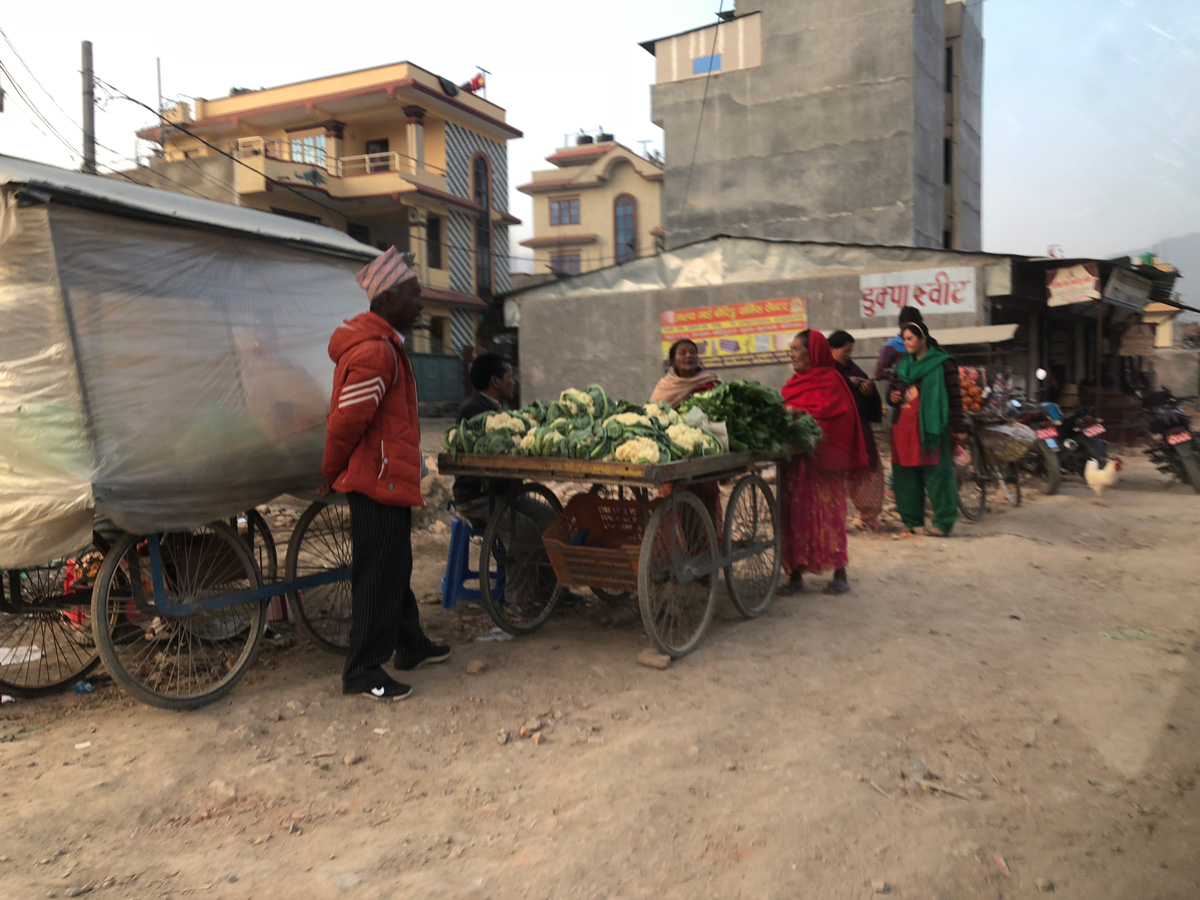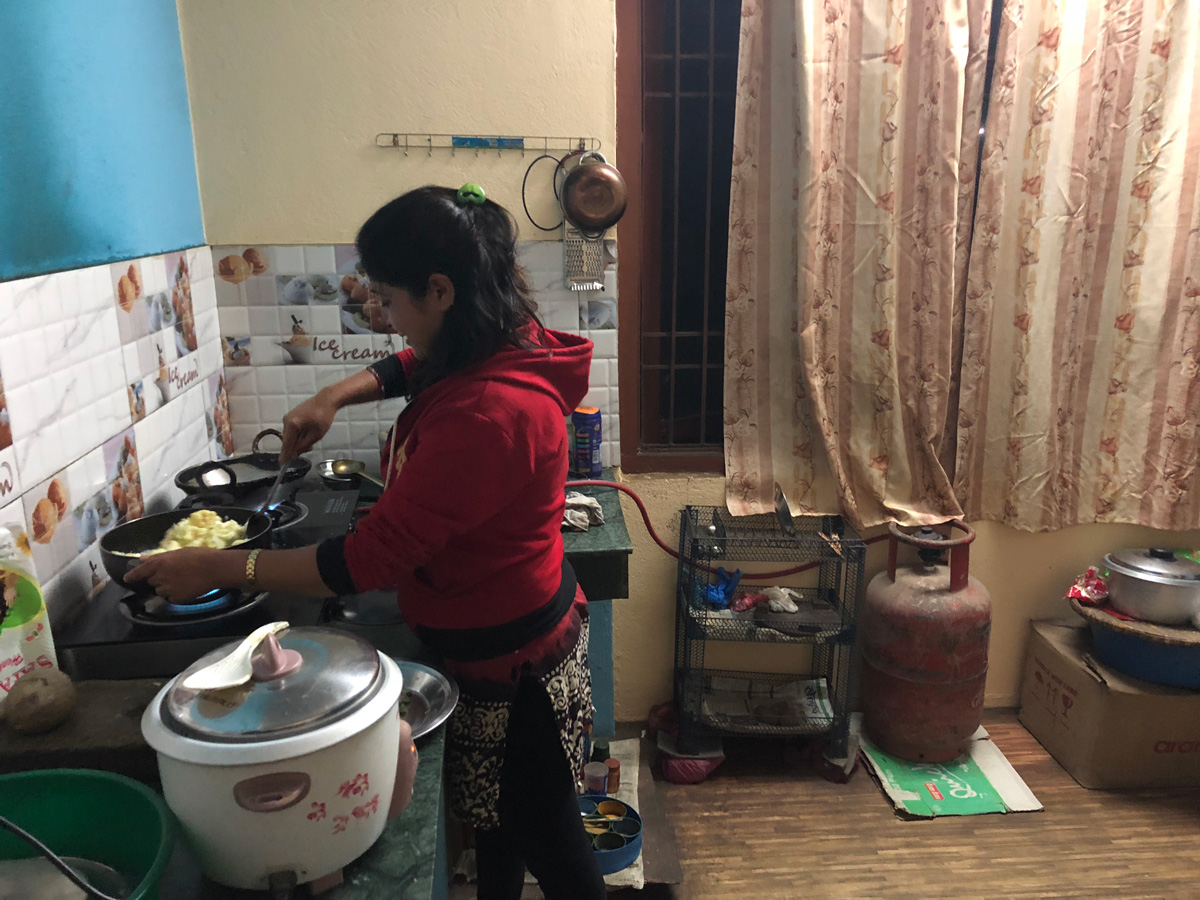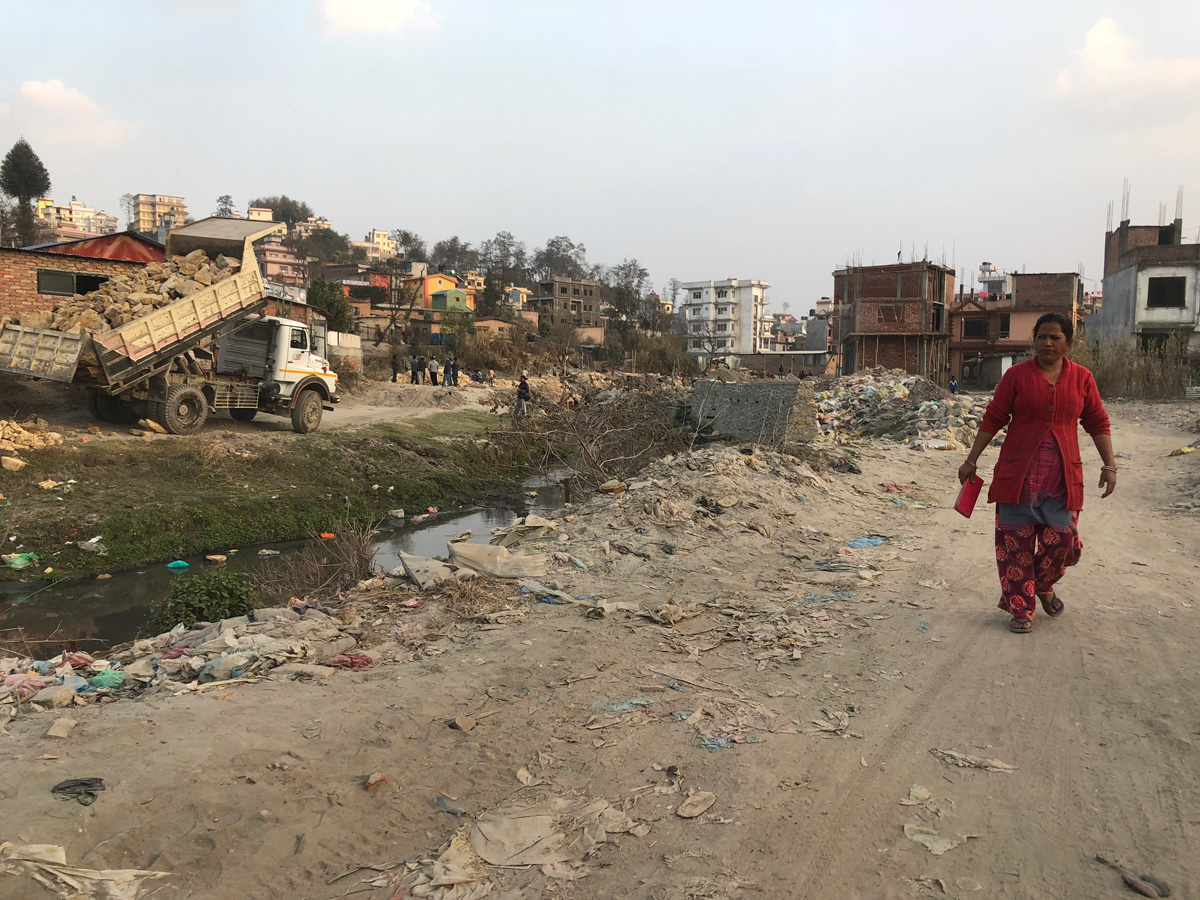 Visits with all our manufacturers
We were very lucky to know people there who made us feel welcome and looked after us the whole time. They even invited us into their homes for a meal with their family. We visited all of our manufacturers and were able to see the factories our clothes are made in.
It was very important for us to see the working conditions for ourselves and meet the people working there. The differences from factory to factory are vast, we visited factories ranging from 15 employees to 150 employees and the conditions were very different.
The best factory we visited was big, bright with large windows, a canteen with subsidised food, well equipped with updated modern machinery, and excellent working hours for their employees – 9am to 5.30pm for salaried employees and flexible working between 7am and 7pm for employees paid by piece.
The smallest factory was really just a house with big yard. All the embroidery work and hand stitching was done outside by a small group of women. After hand dying or stone washing, the clothes were simply hung to dry on a line outside in the yard! How bizarre to see.
We have visited many showrooms while in Nepal and it was rather fantastic to be able to see all the available designs and to touch the fabrics and see the quality for ourselves!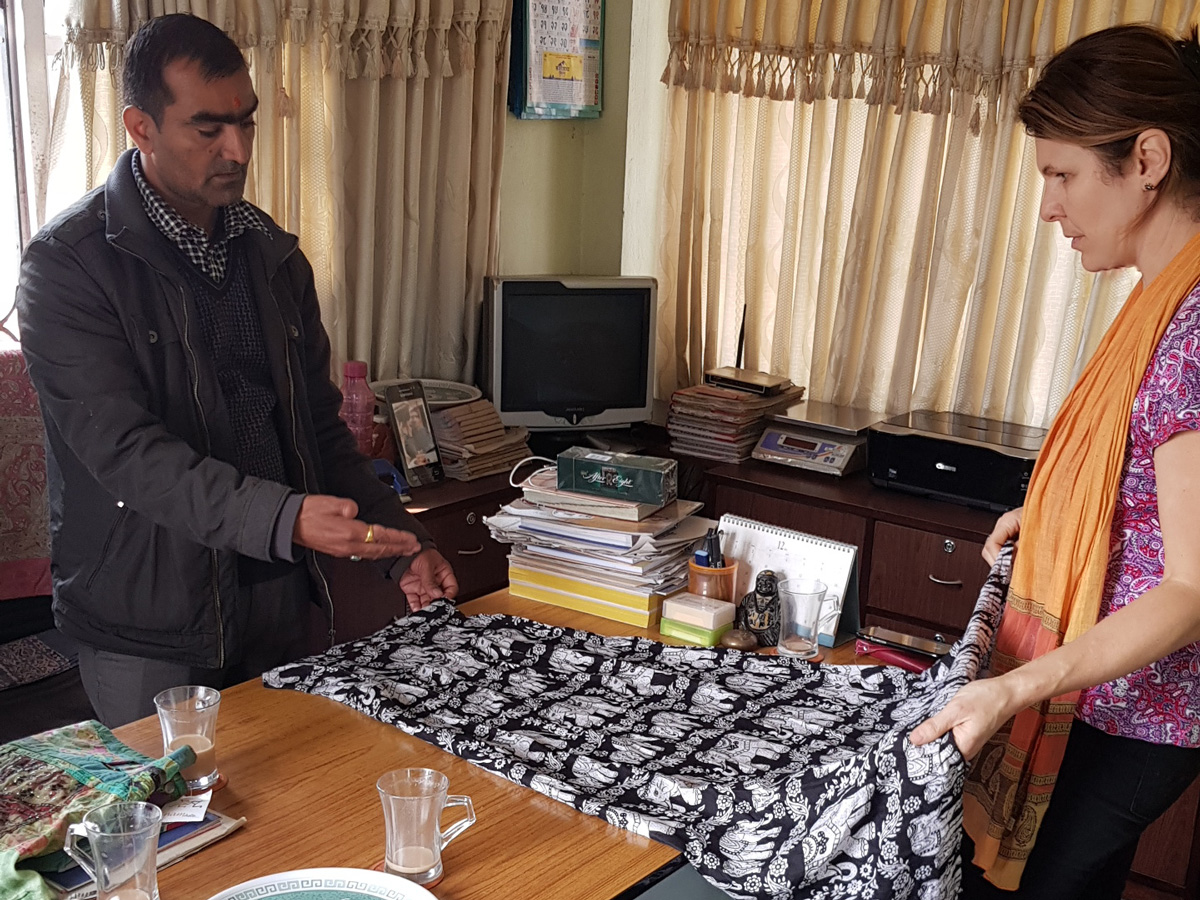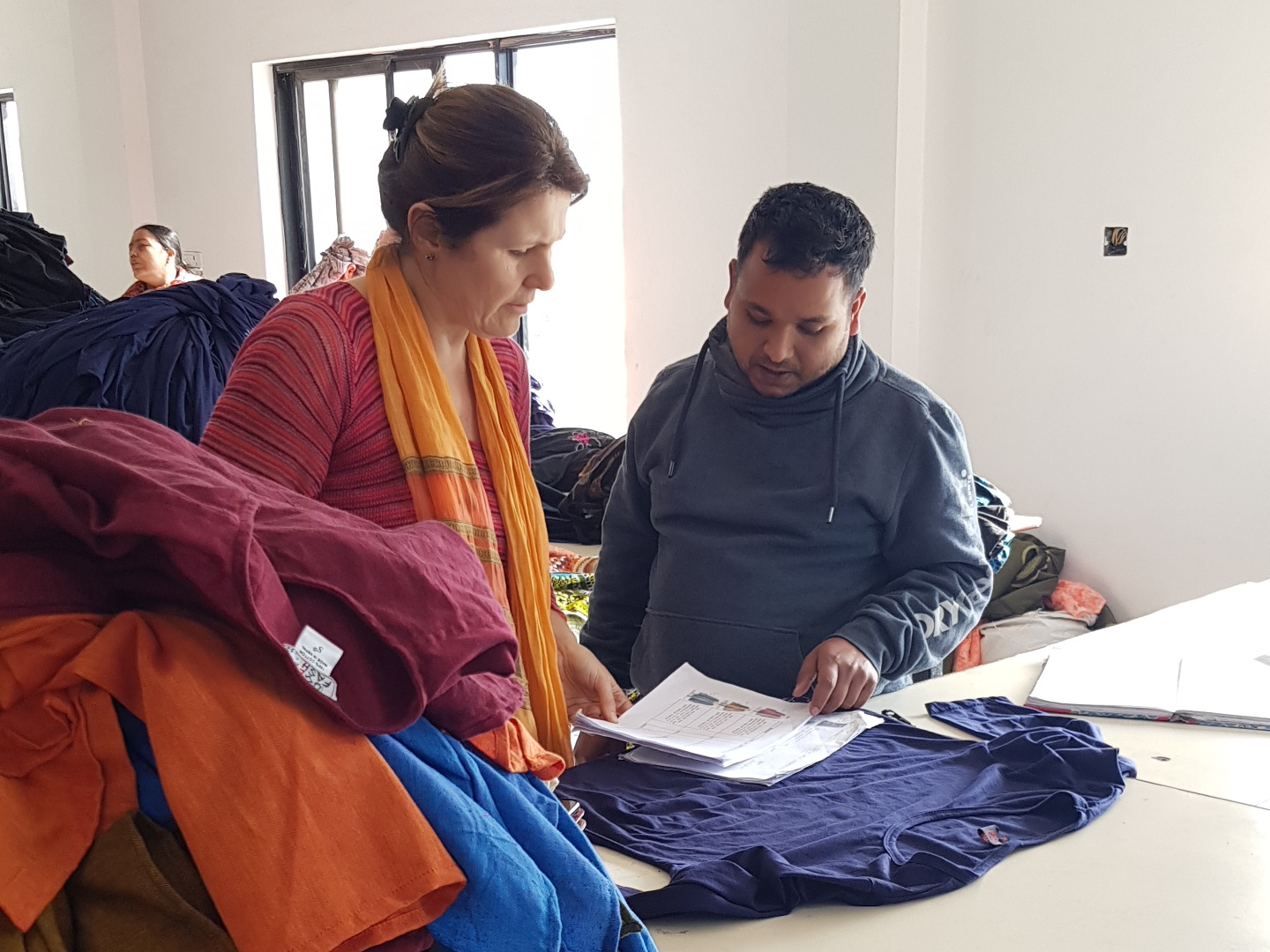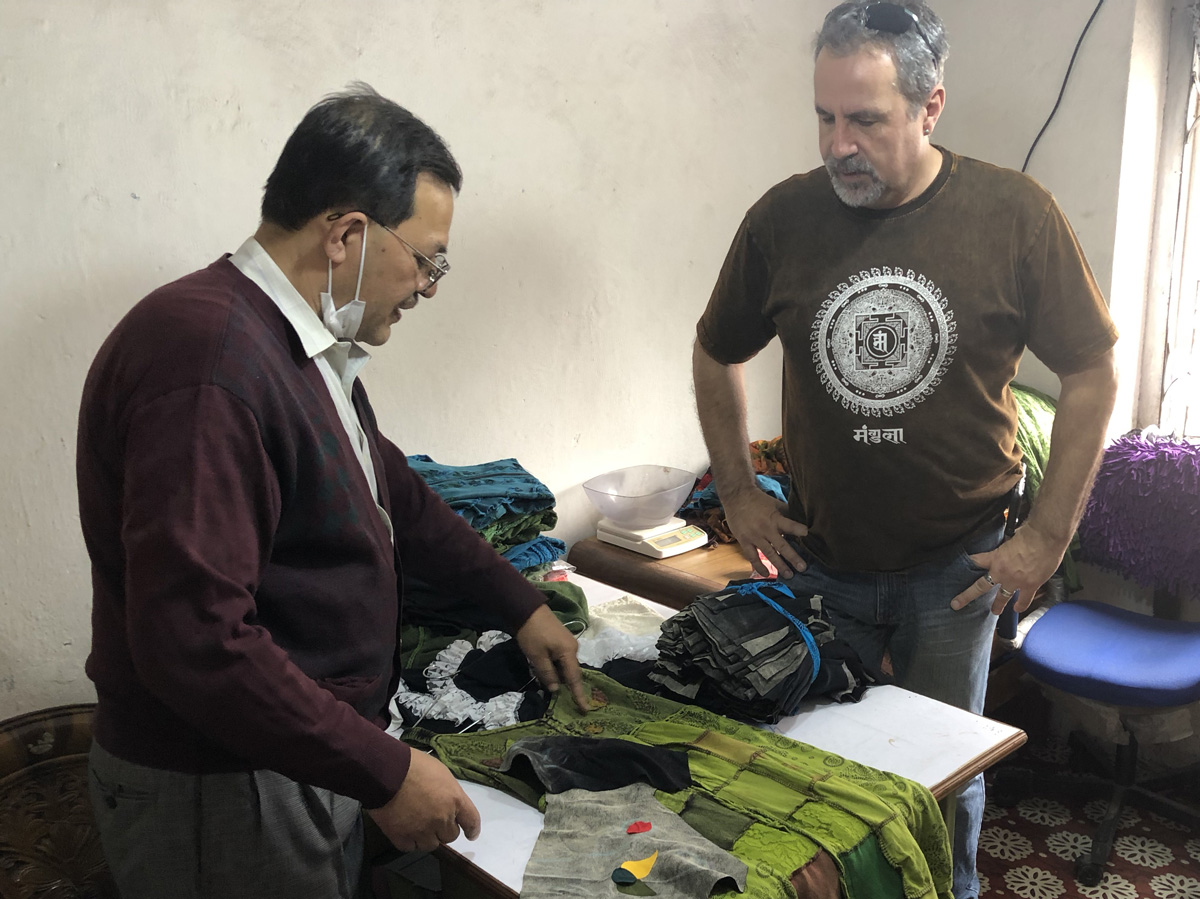 In each factory we received a tour to make ourselves familiar with all the processes involved in making our clothing.
The whole process first starts with a designer who creates the clothes on a paper: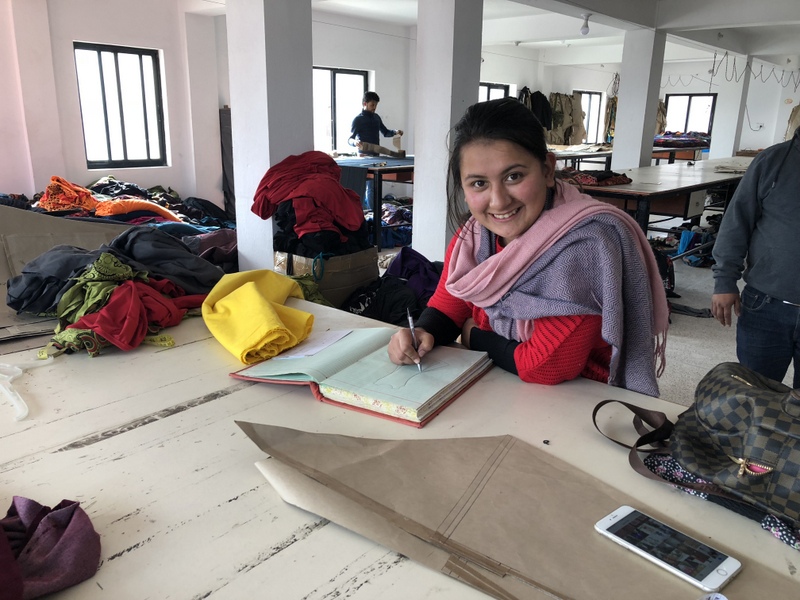 After that, the master will carefully prepare a pattern: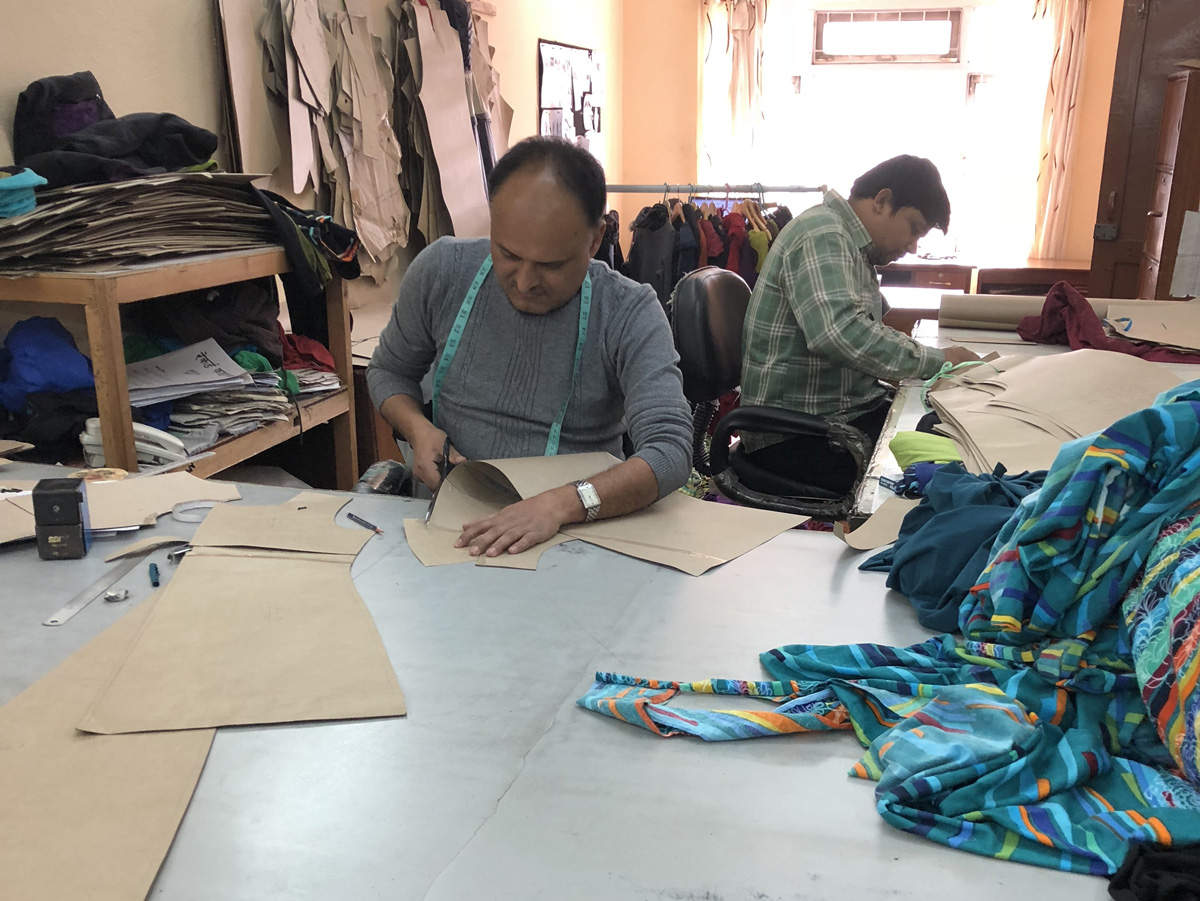 Then the pattern is transferred onto the fabric to be cut: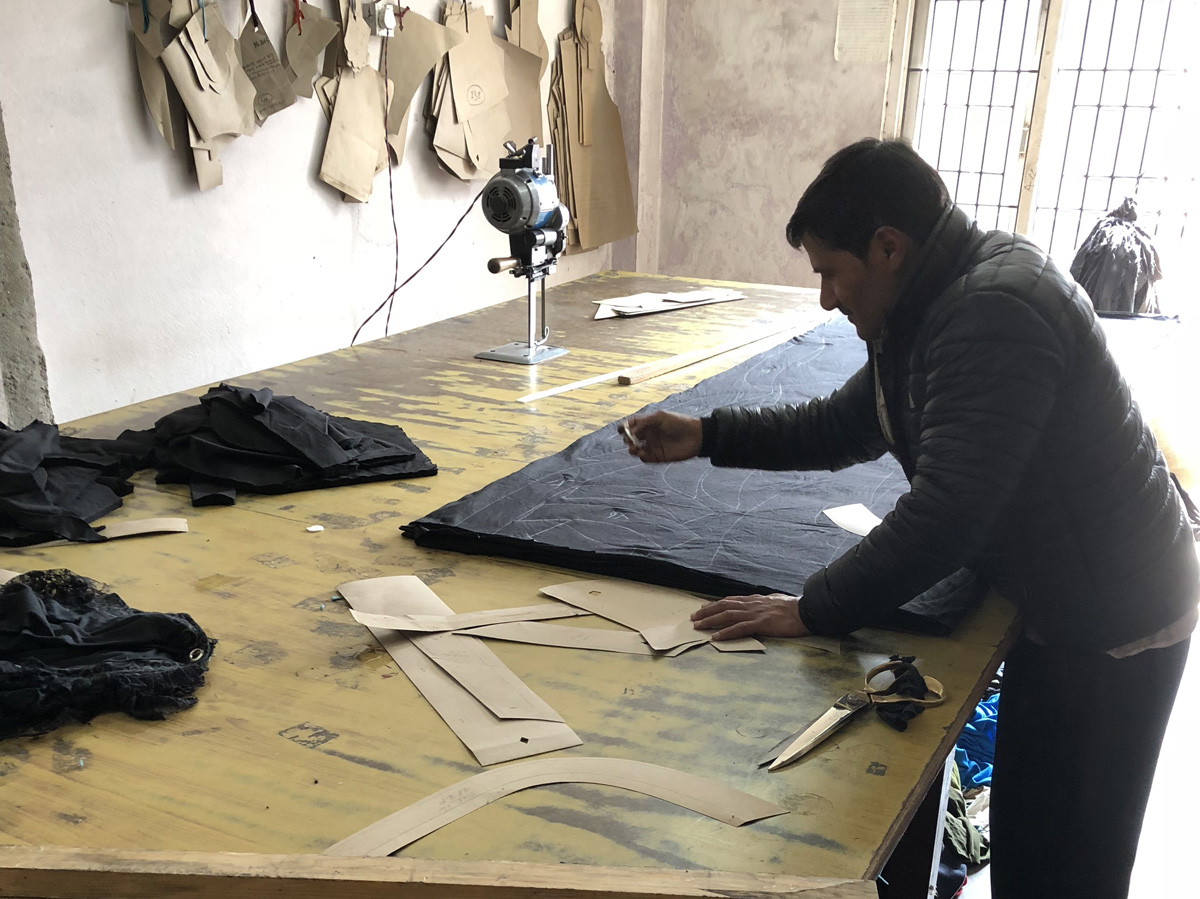 And the fabric is cut: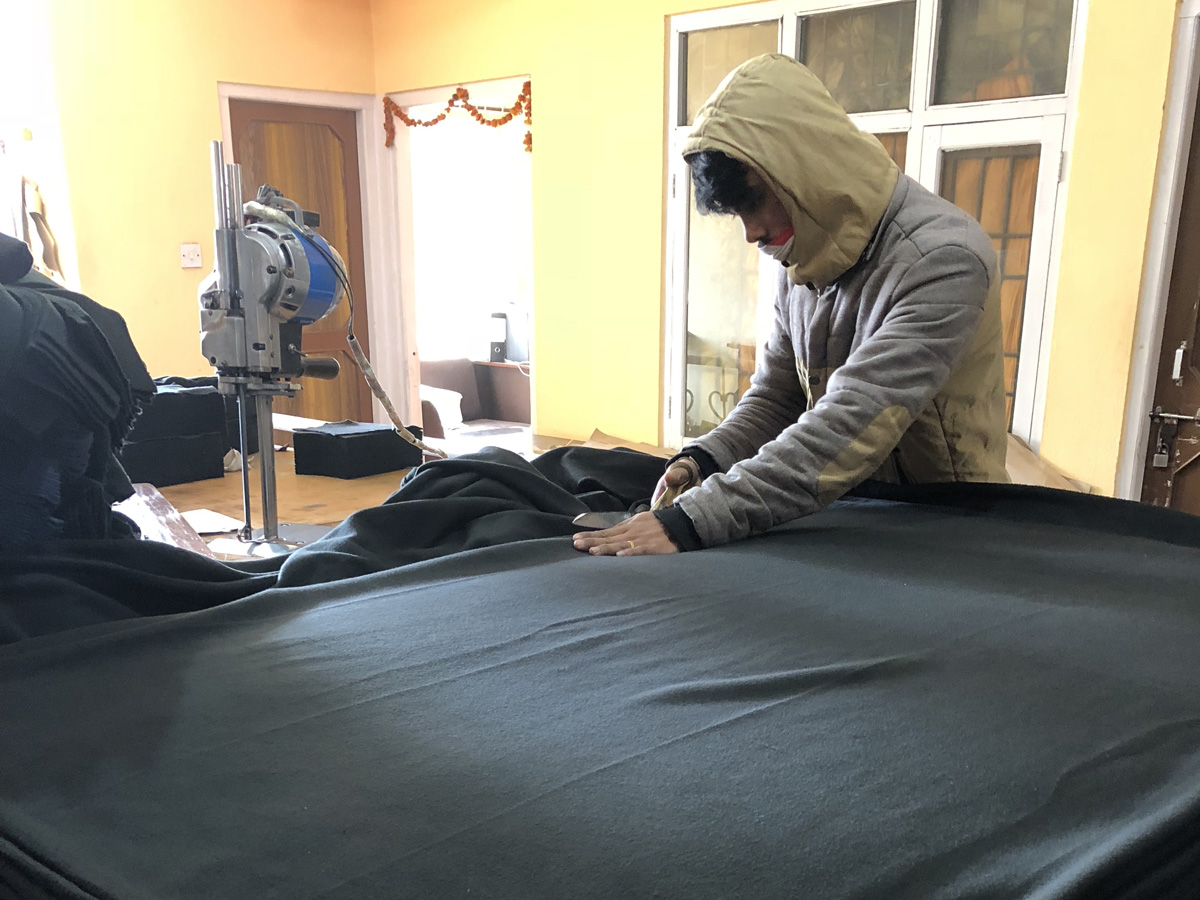 Sewing room: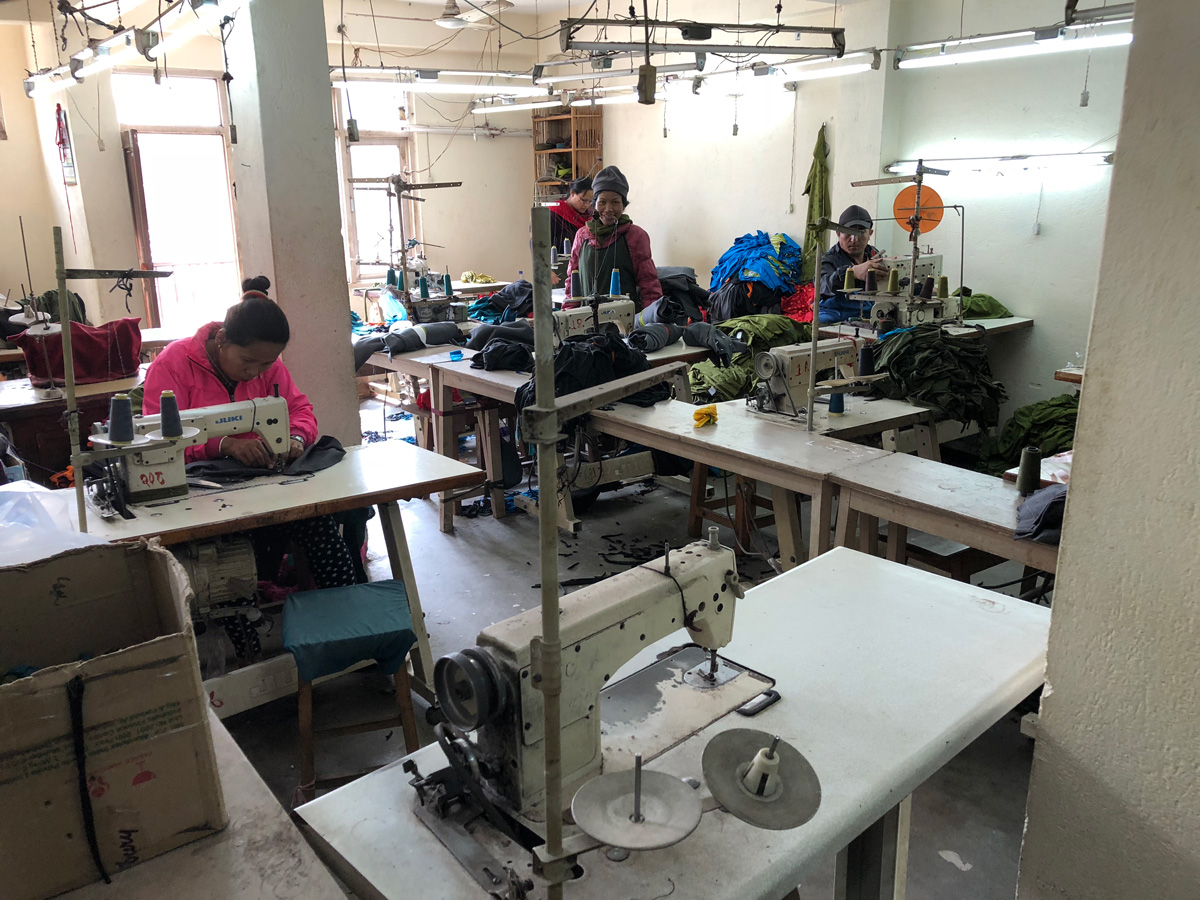 Adding applique and embroidery: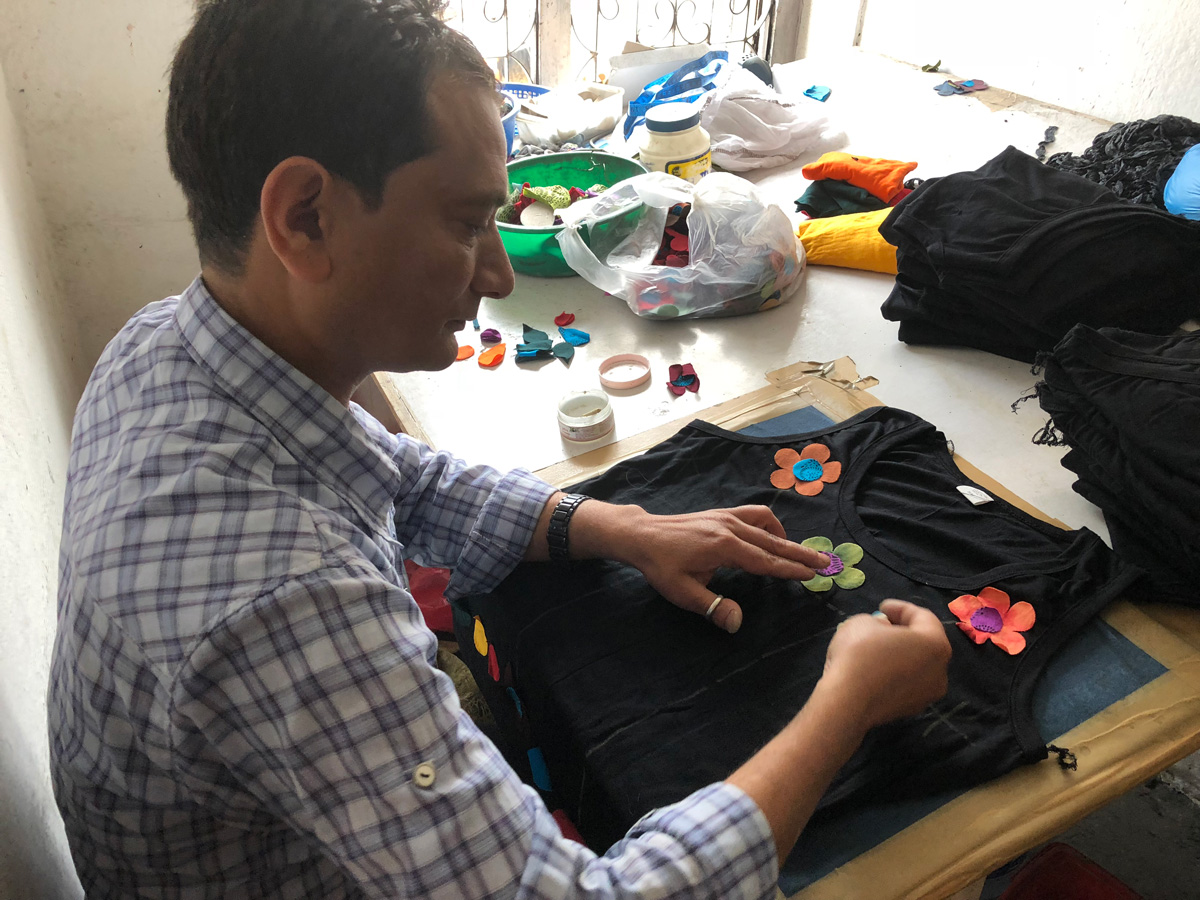 Decorative stitching and final touches: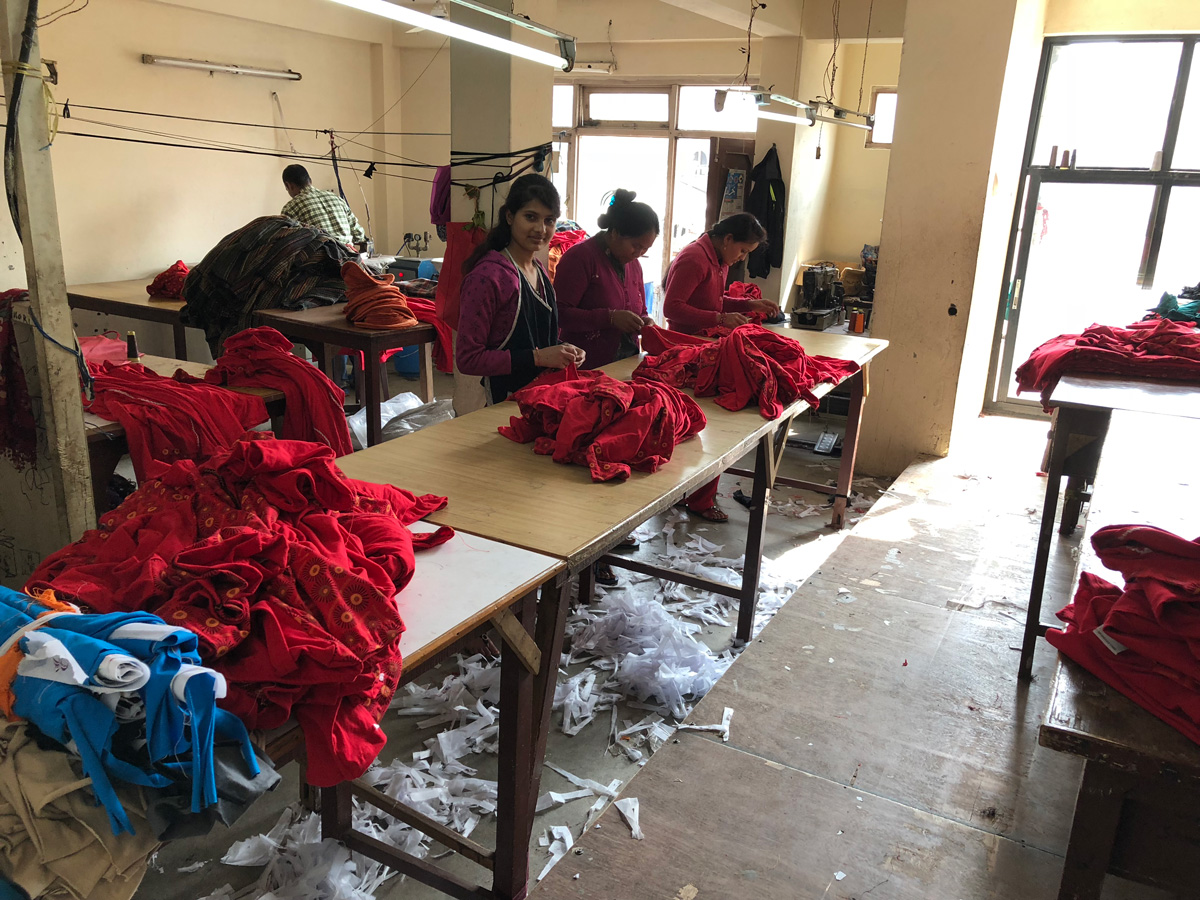 And finally packaging: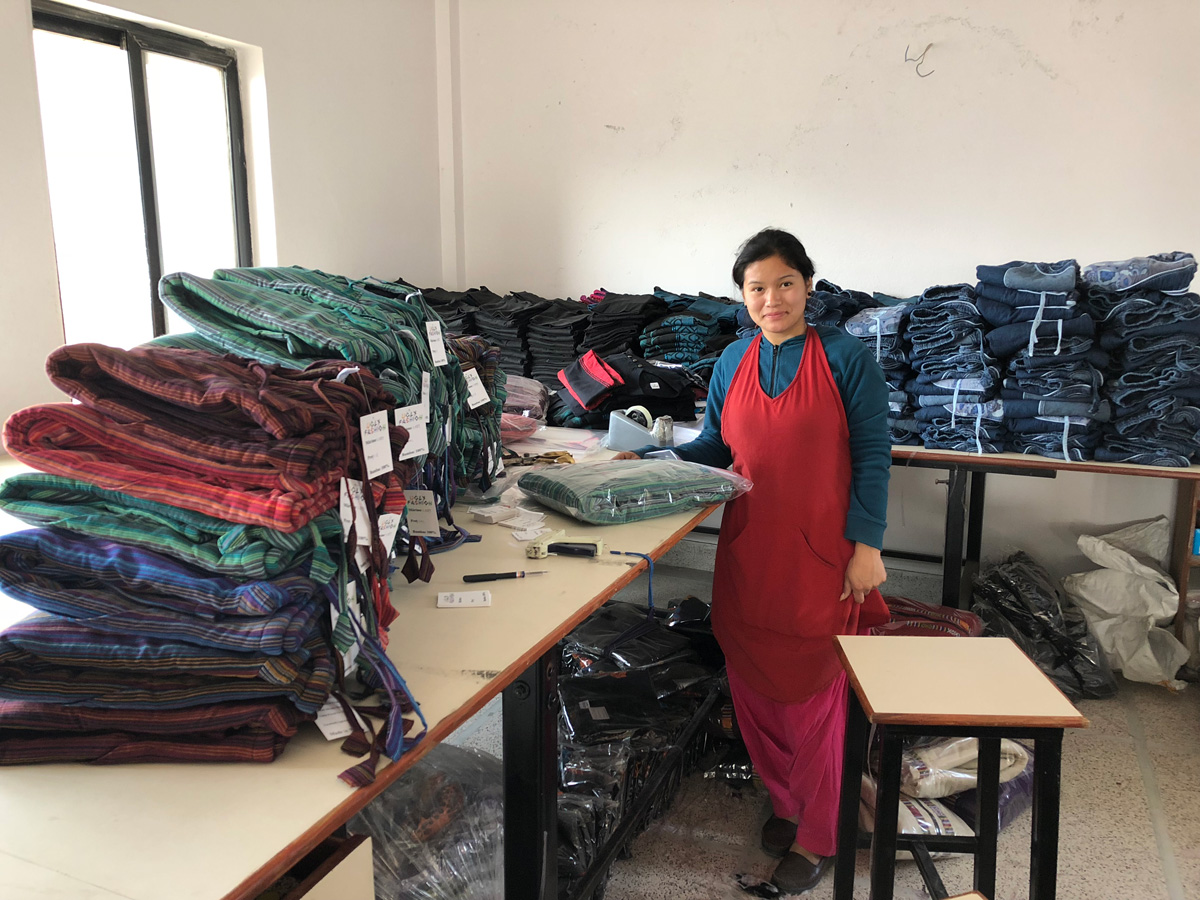 Best of all, it was clear that everyone we met seems to genuinely enjoy their work. They sew, dye, embroider, razor cut, applique and make patchwork with great skill, but also with love, with pride, with pleasure. And we think it shows. Isn't it good to know the hippie clothing you're buying from us is also happy clothing?
Most of our manufacturers have a small shop in the famously colourful and crowded Thamel area of Kathmandu, with a factory outside the area because land and properties are cheaper the further away from Thamel you get. Thamel has been the centre of the city's tourist industry since the 1960s, the old hippie days when hundreds of hippie types, artists and makers descended on the city from all over the world to experience the country's religion, culture and spirituality.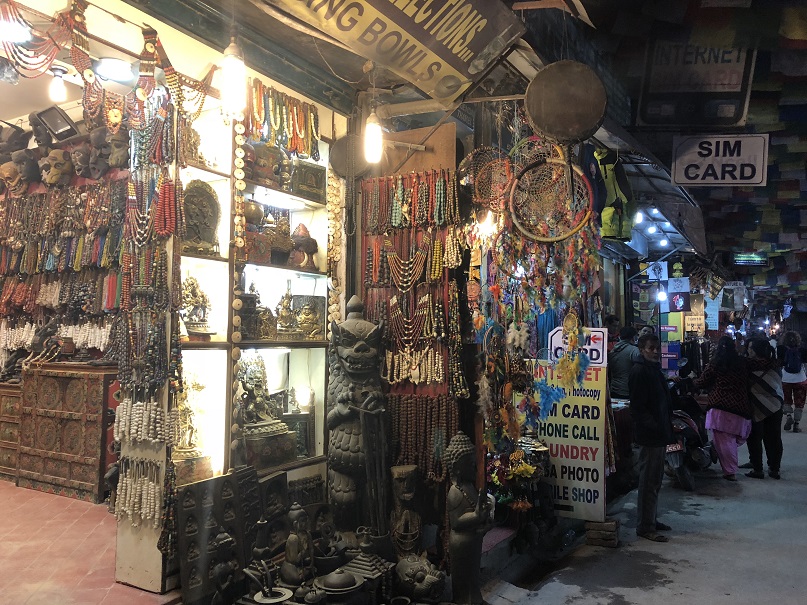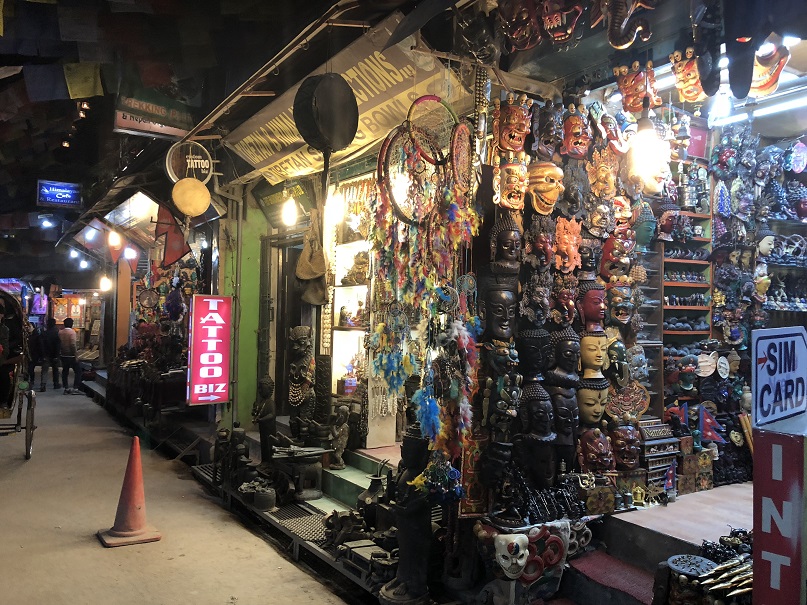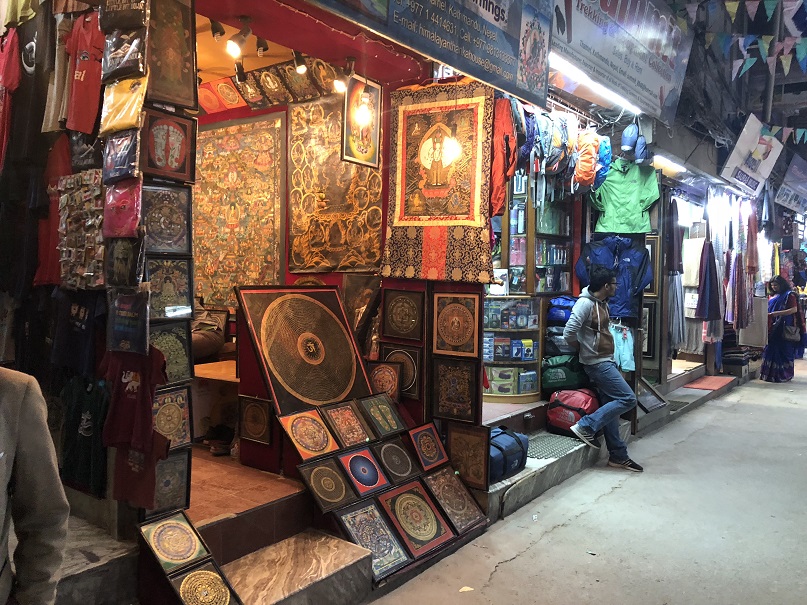 All the people we met were so lovely and friendly, and no business meeting was conducted without first sharing a cup of delicious masala tea, made from black tea plus a blend of aromatic Indian spices and herbs.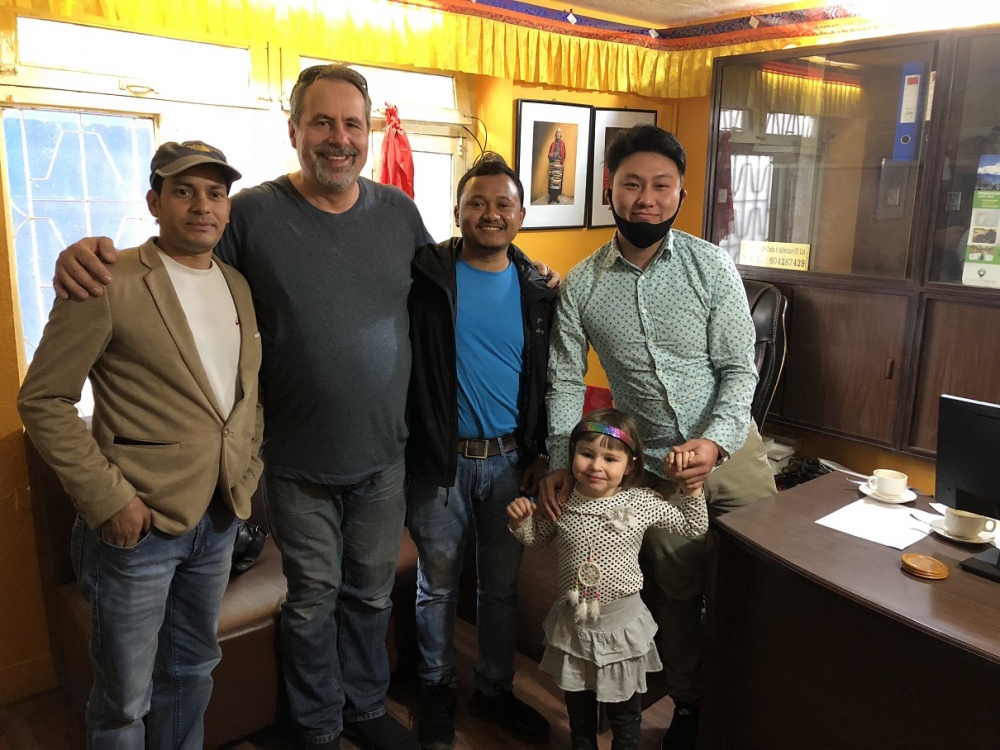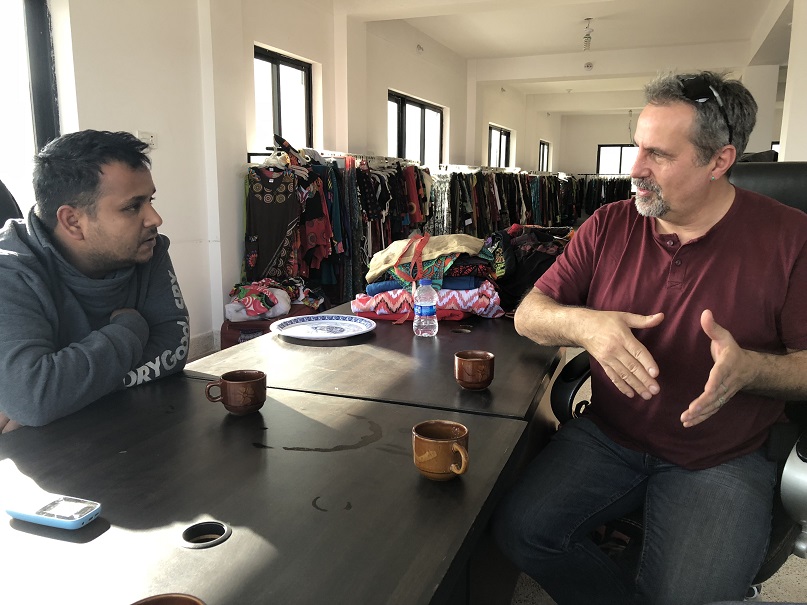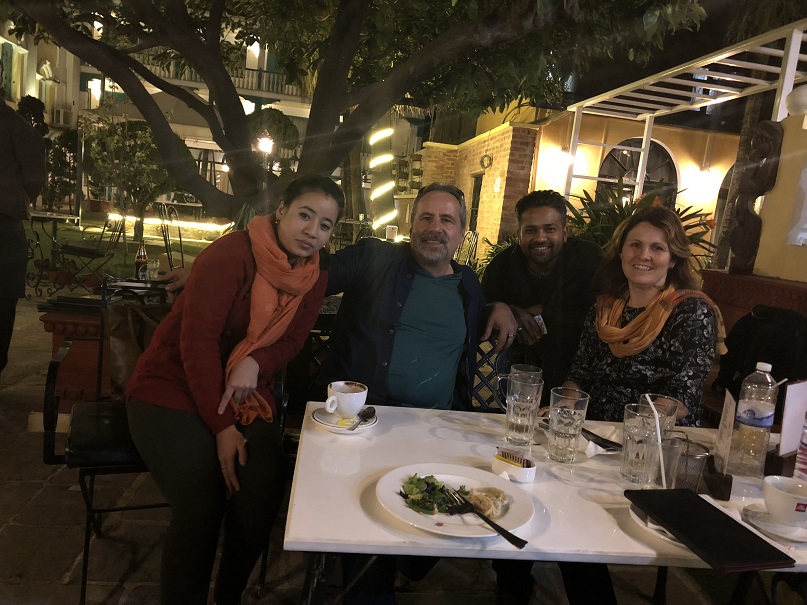 Our 3 year old daughter enjoyed the trip with us and was well looked after everywhere we went. She made a new best friend too. Her favourite memory is of course the monkeys!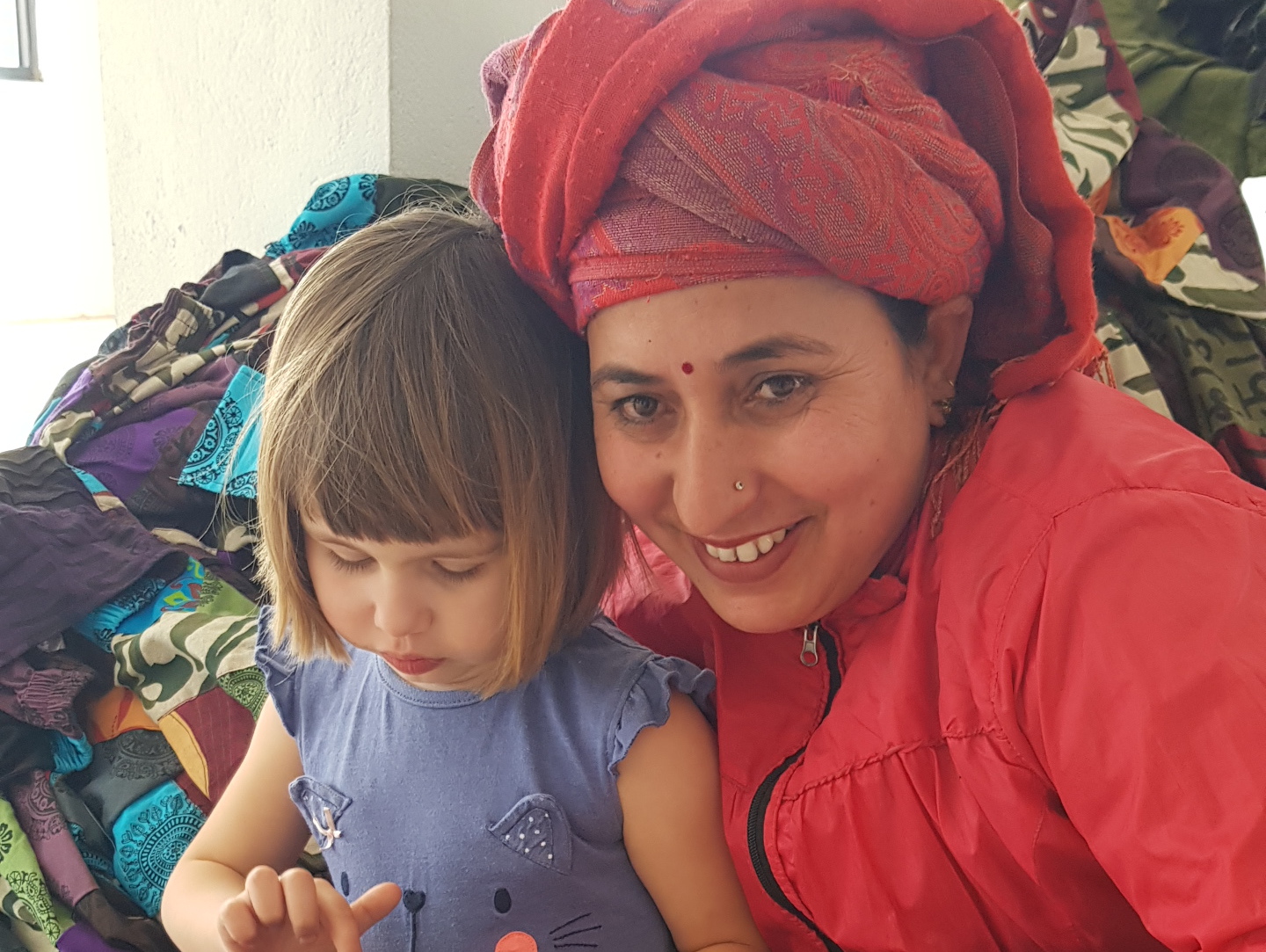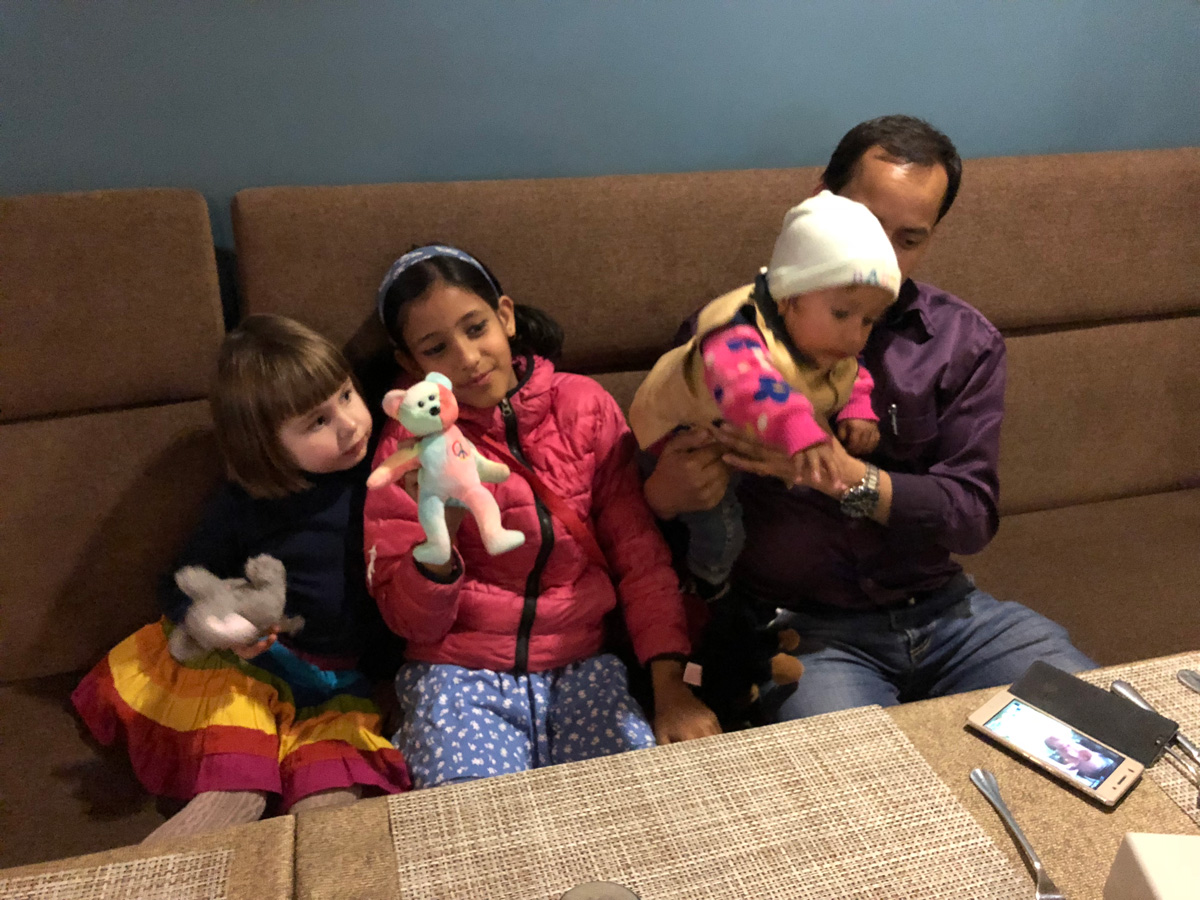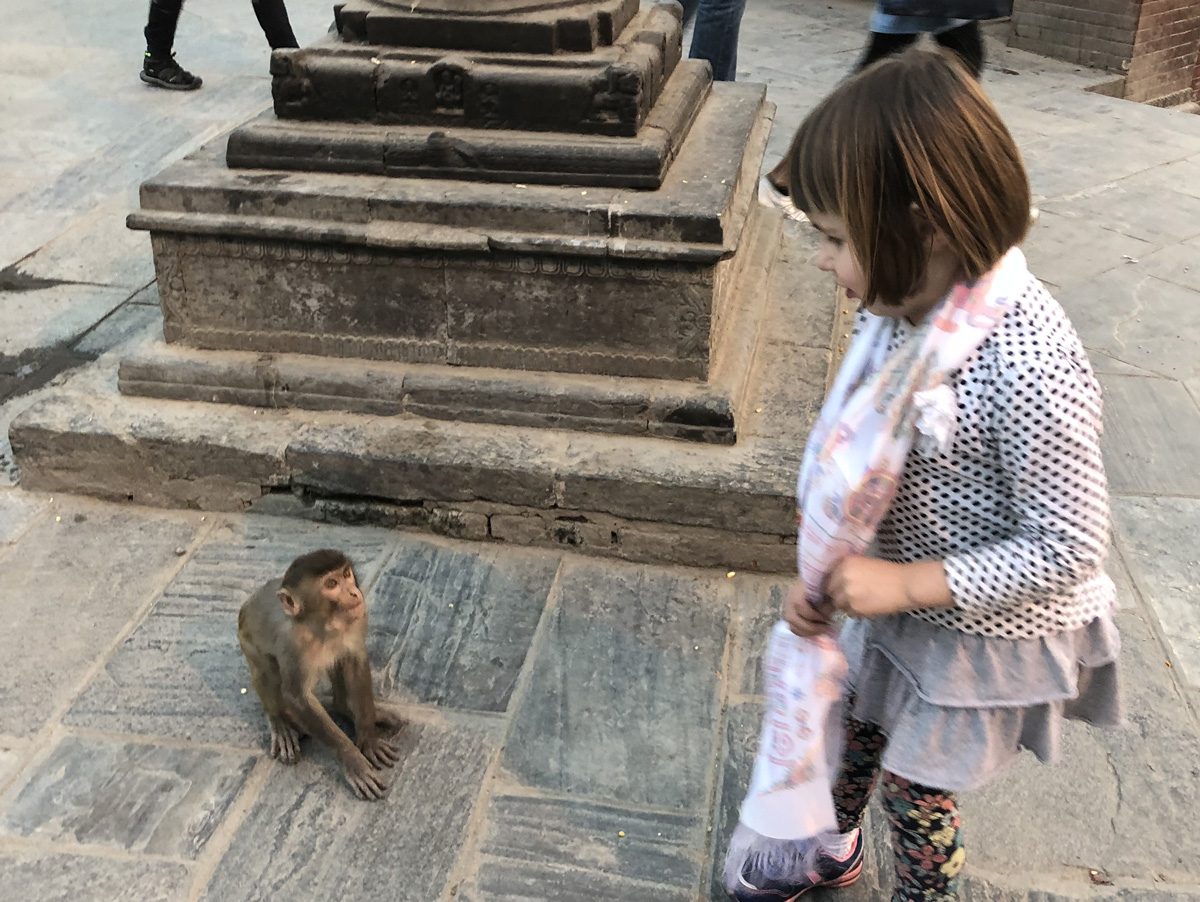 Overall, it has been a very successful trip from a business point of view and absolutely amazing personal experience. It will take some time to process all that we've seen, done and experienced. It was an overwhelming and humbling experience to say the least, a glimpse of another world with both a breath-taking beauty as well as extreme hardship. We have seen the majestic Himalayas, visited beautiful Hindu temples, tasted the wonderful Nepali food but we were most touched by the spirit of Nepali people who live in conditions we can hardly comprehend but are the most hospitable and generous people we've ever met. We are so very blessed to be able to connect our business with this amazing place in the world.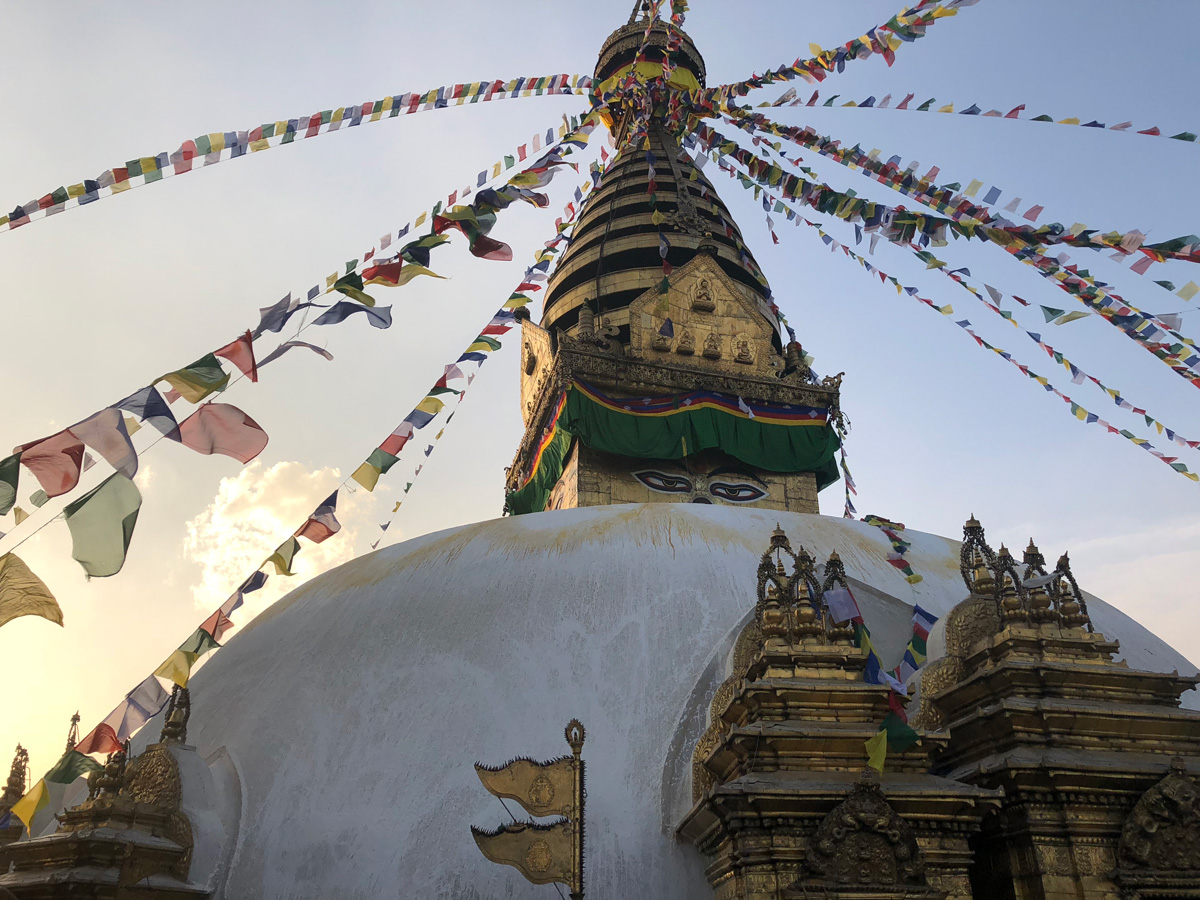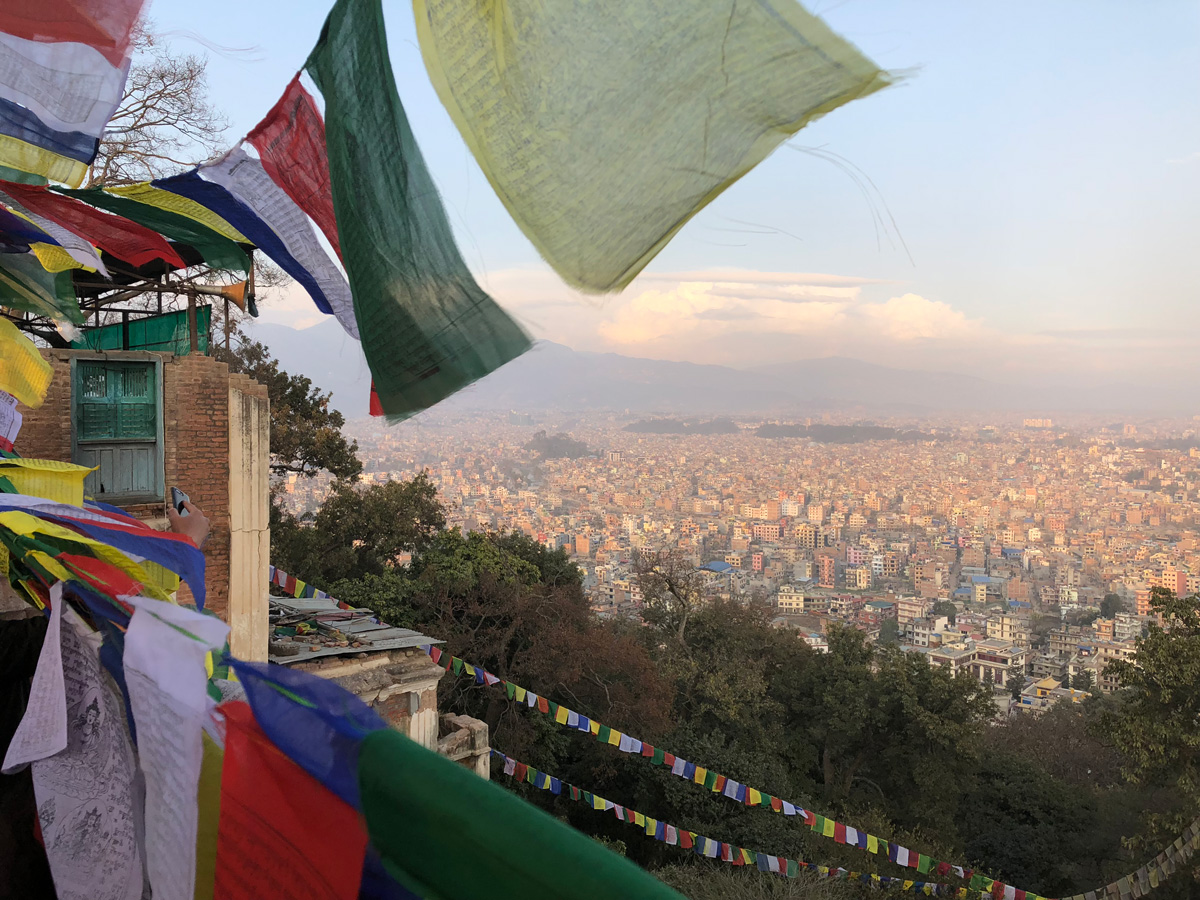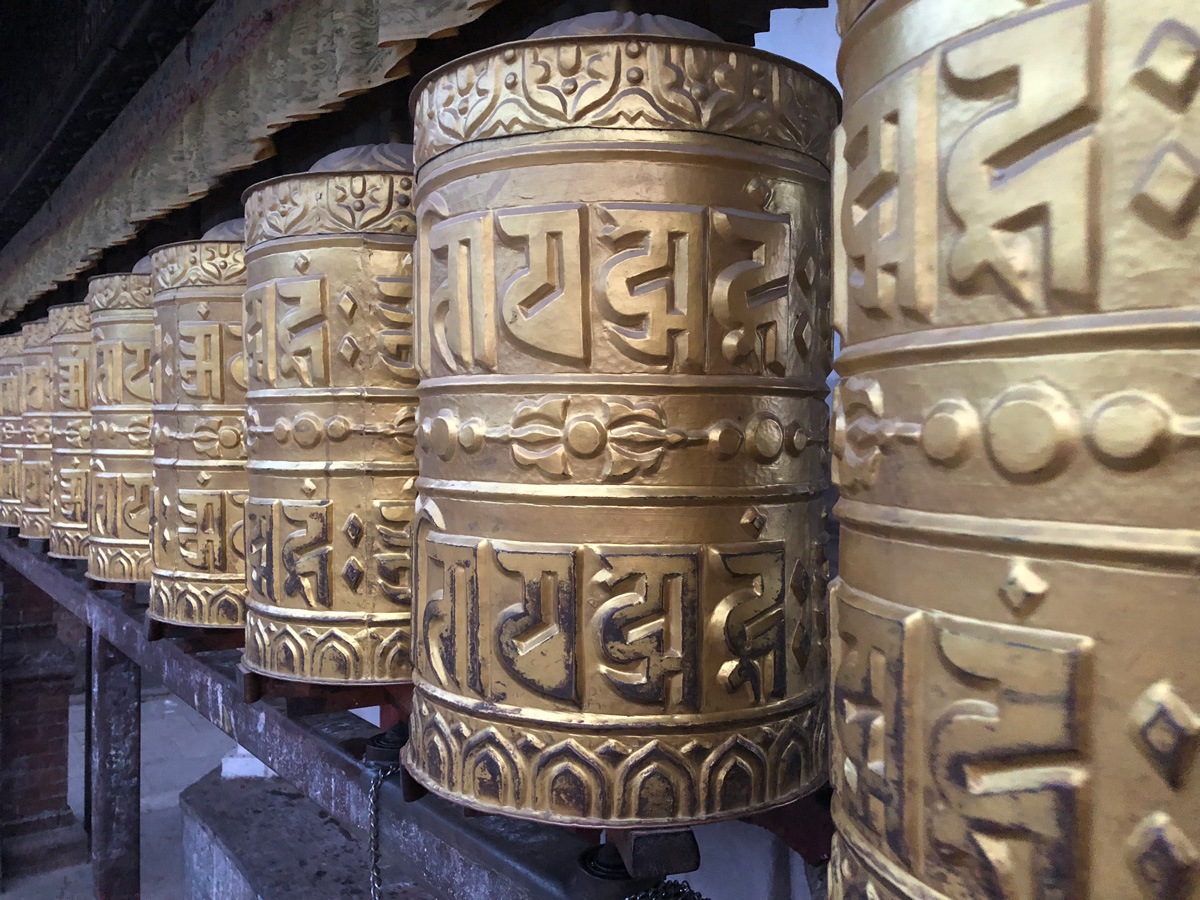 Our new spring range – Come back soon!
The weather was horrible when we left the UK. Now it's getting better by the day and the clocks go forwards very soon, bringing spring at long last. We'll be adding a load more gorgeous clothes to our shop to celebrate the new season, so come back and check them out. If you'd like us to email you when they're in stock, you can join our mailing list for regular special offers, discounts and more.