Our visit to Butterfly Children Foundation in Pokhara
Tuesday, 13 March 2018 | Monika
BUTTERFLY CHILDREN FOUNDATION
During our recent visit to Nepal, we were honoured to meet with Mr Govinda Raj Pahari, the founder of Butterfly foundation in Pokhara. We were impressed and touched by his passion and commitment to improve life of children often living in most difficult conditions. This is a man with big heart who has our utmost respect.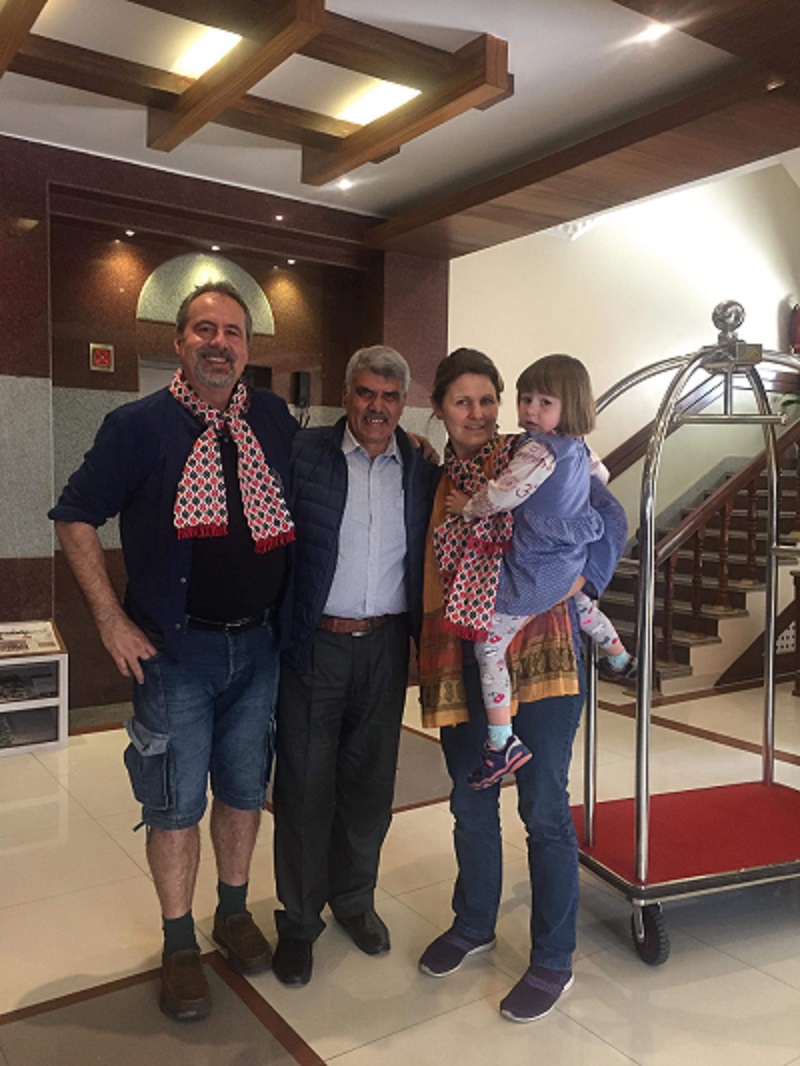 The foundation runs a childcare centre in Pokhara for families most affected by poverty and provides a free child care so that parents can go and find work to support the family. All children are well looked after and provided with uniforms and nutritious lunches while learning and developing social skills.The centre is run solely by donations and sponsorship.
We came prepared and brought toys with us from UK for children and other items they can use at the day care centre as well as a monetary donation and were rewarded by these amazing photos of children enjoying the toys. Our contribution will pay for hot lunches for all children for one month. It's very satisfying to know that the contribution will go directly to the children, unlike other charities. Our business will continuously support this so needed program in Nepal.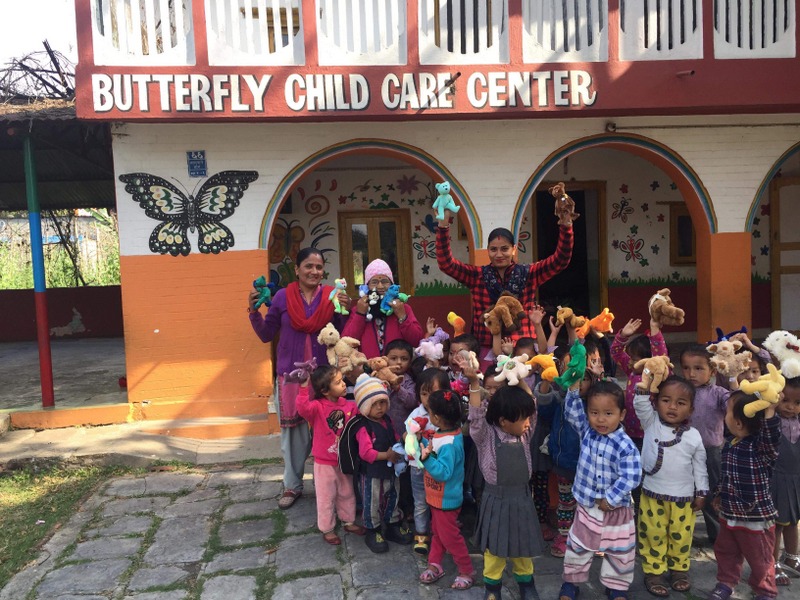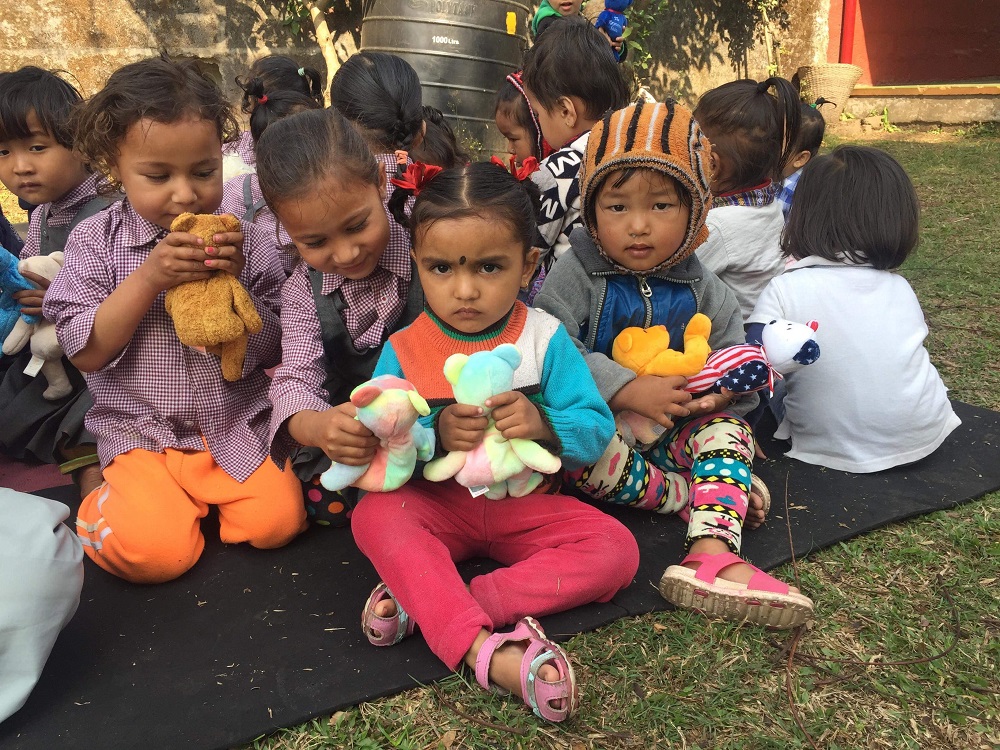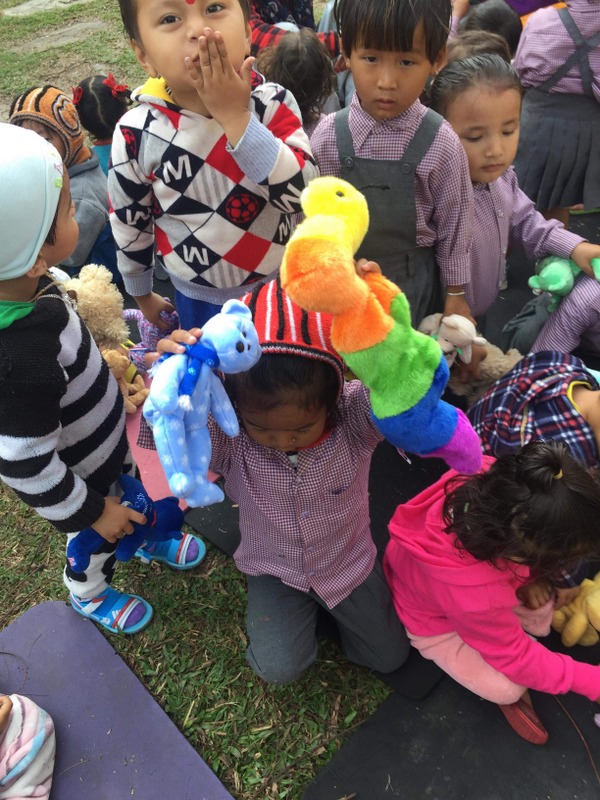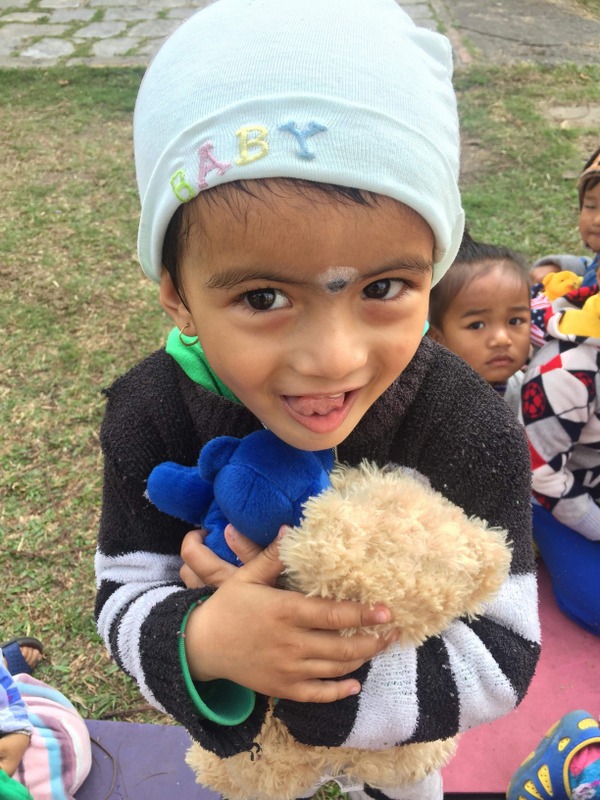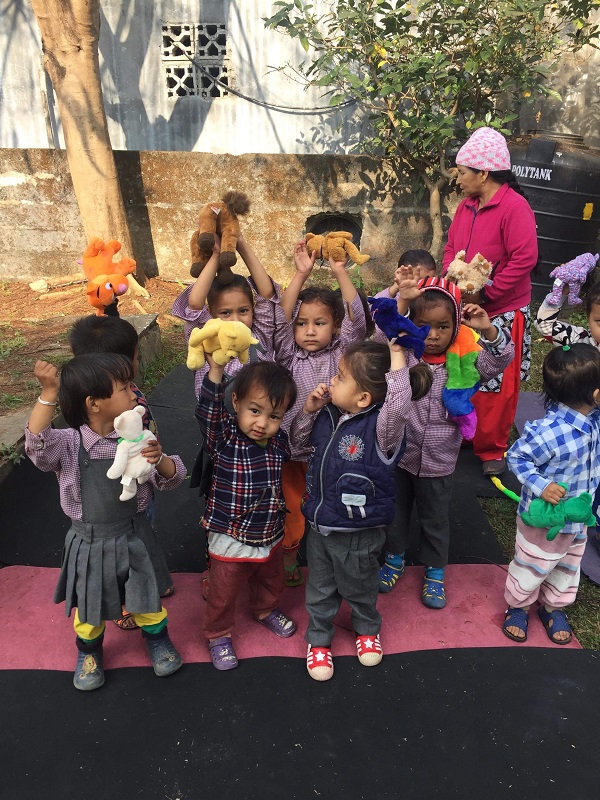 Here is a link to the centre's website http://www.butterflyfoundation.org/