Christmas alternative fashion for the best festive season... ever!
Thursday, 10 December 2020 | Kate
What a year it has been. We started off like normal, with the occasional low-key news item about a strange new virus in Wuhan, China. The first cases of Covid-19 in the UK were diagnosed on January 29th, and by early February the news coverage was becoming a little more earnest. More cases arrived, this time in Brighton. Late February saw most people behaving as normal still, with a few deciding they didn't feel safe and staying in. Bowing to pressure, the government imposed a nationwide lockdown in week 3 in March... and the rest is history. Since then our lives have changed beyond recognition. High street shopping has been a no-no for so long that people who never shopped online before the virus are now doing all their shopping over the internet. After a week or so of shocked silence, which was very worrying, new customers started to flow our way and we've been unusually busy ever since.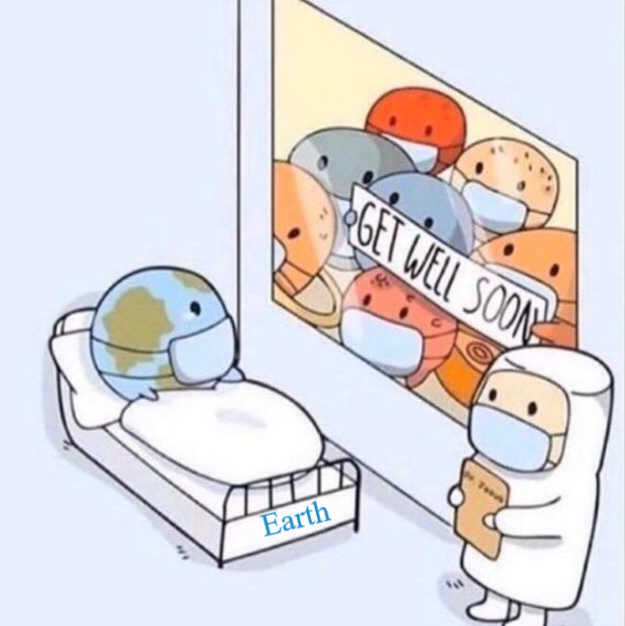 So many dramatic changes to our lives
So much has changed. Even the clothes people are buying are different, designed for staying cosy and looking good mostly at home rather than mostly out and about. People have been flocking our way to buy comfy, easy to wear harem trousers. We've seen a run on beautiful tie dye dresses, vividly colourful so absolutely perfect for cheering things up in a gloomy world. Men have got a lot bolder through 2020, keen to buy colourful, rugged clothing with multiple purposes, clothes you can wear to go out or stay in, clothes to lounge around at home in comfort, super-warm jackets and thick shirts. It's like we all want comfort clothes, in the same way as we like comfort food when we're not feeling too good. Now the festive season is on the way. In fact it is underway already. Reports of Christmas trees, decorations and lights going up in the first few days of this month – very early - reveal that Christmas, whether or not you're religious, means more to us this year than any year in the past. We have suffered, and struggled, and been ill, and been lonely and sad. Now it's time to let some light into our lives and celebrate like there's no tomorrow. Celebrate safely, of course, but also celebrate really well! So how can we help you cheer up your December, make you feel like partying, help you cheer up your wardrobe and provide alternative clothing inspiration? Here are some ideas.
Things to wear at Christmas – Alternative Xmas fashion ideas
This is the perfect time of year for a beautiful dress, and it doesn't have to be sparkly. We have some stunningly colourful, stylish alternative dresses for you, including three gorgeous designs featuring tie-dye.
There's a tie dye umbrella dress with short sleeves and a lovely, long, flowing outline.
There's a fabulous long sleeveless tie dye lace up dress with steampunk-inspired styling.
Plus a sleeveless long tie dye umbrella dress.
All three are tie dyed in deep, lush shades of blue, green, purple, pink an red, seriously delicious, and all three look amazing with pretty festive shoes or smart winter boots.
Alternatively, why not pick one of our sweet little pixie dresses, made from flowing silky fabric and available in a huge range of colours. Add beads, pop on a shrug or pretty cardi and you're ready for anything. How about the men? We have a brilliant collection of goodies for you, including superbly funky men's harem trousers, cargoes and dungarees, all in brilliant colours. Plus a nice range in cool printed T shirts, smart waistcoats, and rugged collarless and collared shirts. Perfect when you want to be cosy and stylish.
Can we help you?
If we can help, we're always happy to. Just get in touch. Otherwise treat yourself to a feast of festive colour and make this Christmas go with the biggest bang... ever. You're worth it, you deserve it, and it's going to be amazing. We wish you a safe, happy, wonderful time with your family, loved ones and friends.